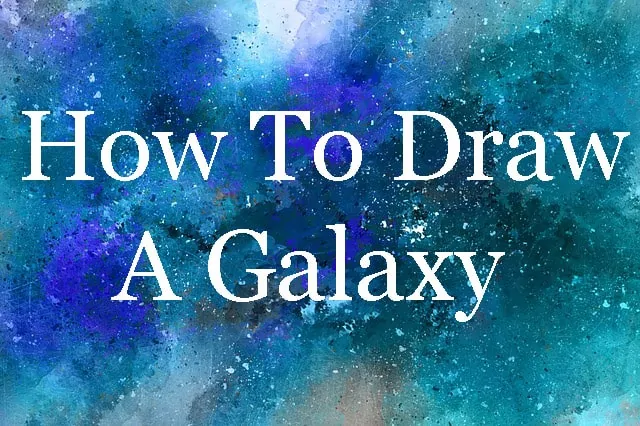 In this article we provide 6 easy methods to draw your own cute little galaxy. It's really not that hard if you take a few minutes to learn the basic tips and tricks. Keep in mind that there is no "right" or "wrong" here because drawing a galaxy leaves room for everyone's imagination.
6 Ways To Draw A Galaxy On Paper
Pencils
Watercolor
Distress Ink Watercolor
Distress Oxide Ink Blending
Acrylic Paint
Marker Ink Smooshing
Pencil Technique
Watercolor, Ink And Paint
Step 1: Getting Started
In case you watched the videos you probably noticed how the artists approach their projects. It's probably best to not focus on detail too much but try to give it a rough look instead. If you're just starting you could consider to add a variety of blue and purple colors in different layers. Use a few light and darker color tones and make sure to blend them all together. You can add additional layers on top in case you're not totally satisfied, just don't go too dark yet. Once you are happy with all the shades you created you can start to add the black. Add as much as you like but try to skip one or two ares in order to create that "deep space" effect.




Step 2: Select The Best Part
After leaving your artwork to dry it's time to take a closer look at the result. It often happens that you're not totally satisfied with the full piece but there should be a "best part" somewhere. You can now focus on that and cut away any area you think is distracting or just not worth it. If you start with a big piece of paper you'll have more room for this trick later on. In the second video the artist creates multiple projects at the same time in order to be even more selective. Try to learn as you go and experiment as much as you possibly can.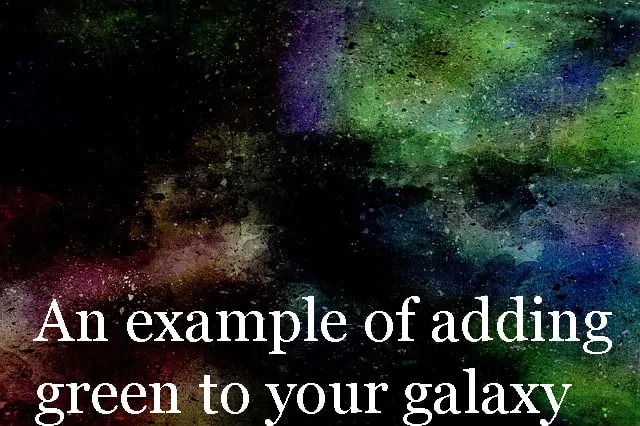 Step 3: Add Stars
There are several ways of adding sparkling white stars to your universe. You're going to need some white ink or anything related. Application can be done in two ways: You can either use a painting brush or if you prefer it's also possible with a toothbrush. Apply some white ink and gently snap or tap tiny particles across the galaxy. The amount and location is totally up to you but in order to keep it real it's maybe best to stay on the low side. Just try a few ones first and go from there. You can always add more later. Leave them to dry, clean your workspace and enjoy your own unique galaxy!
Digital Galaxy Art
A totally different approach is to use an app or painting software. We haven't tried this ourselves but we found a very detailed tutorial on how to get started on an iPad. If this method suits you better you can watch the video below. It's almost 20 minutes long so take that into consideration. The app used in this guide is called "Procreate". It's available in the App store for around 10 bucks. Their official website can be found here in case you want to know more. They also have a Youtube channel which you can find here.
Bonus Tips
Here are some ideas to get the very best out of your artwork. You can mix different colors which is especially easy when you are using paint. You can try all kins of color combinations so it's maybe a good idea to experiment and let the magic happen by itself. Make sure your paint doesn't dry out whilst you create your design. You can do this by checking if the amount on your palette is not too thin. Some prefer to use a fluid retarder but we guess that's probably a handy tool for bigger projects that take longer to finish. Another pro tip is to work in a few layers. The more you have the better the 3D effect will come across. For a realistic image it's important to have proper lighting in order to get an impression of what you're actually creating. Daylight is a good way and it's totally free but you can use a bright lamp as well. Finally don't forget to wash your brushes and other equipment before the paint starts to dry. This will save you a lot of time.
Keep It Interesting
If you get a hang on drawing galaxies you might want to take it one step further at some point. Besides being creative you can find a lot of inspiration on Youtube. There are people drawing planets, moons, shooting stars, comets or even UFO's. Just give it a search and you'll soon know what we mean. Art leaves so much room for being original and it's a great way to express personality. Once your galaxy pictures start to pile up it may be time to think a little outside the box.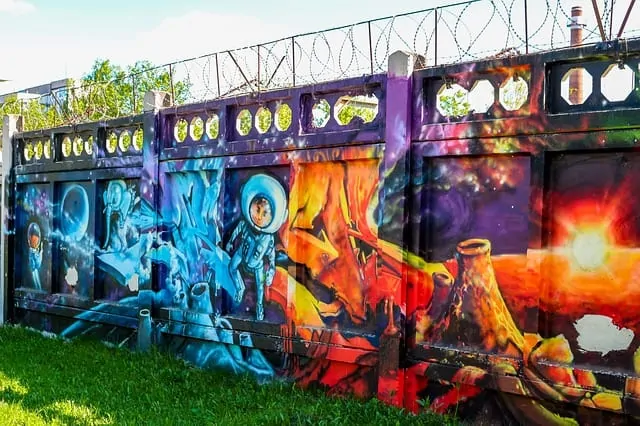 Showcase Your Designs
If you'd like to share your creations with the rest of the world it may be fun to showcase them online. Various social websites allow you to do so and many people have taken this approach already. One of our favorite websites is Pinterest which is stacked with galaxy drawings and even videos on how they did it. We have a board on there with a few paintings that we personally love. But there is way more to discover.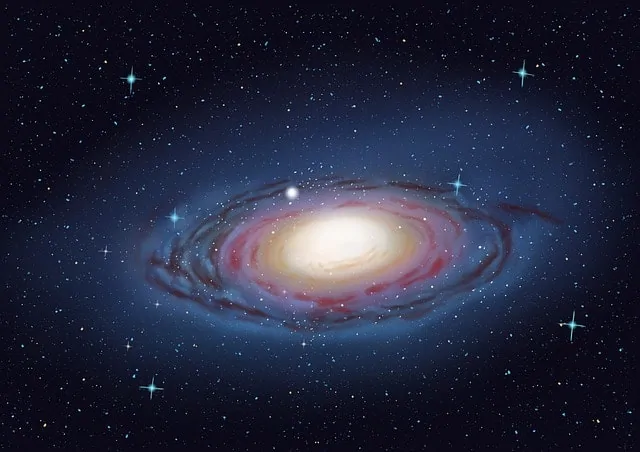 Personalisation
To finish this article let's relate this topic to astrology. In case you're familiar with horoscopes or constellations it may be amusing to incorporate them into your graphics. Now this is probably very challenging but it could serve as a hidden secret that nobody will ever notice. Or will they?