You probably figured that there are numerous zodiac sign memes to be found on the internet. According to it's definition a meme usually has a humorous twist to it. It's an entertaining way to approach astrology and people tend to share these images all over the web.
Our Thoughts
You may be asking yourself how we feel about these zodiac memes. Well, to be totally honest, we actually found a few ones that made us laugh. Don't get us wrong, we don't appreciate hate or aggression in them, but a few are pretty original to say the least.
Sure, our website is meant to be informative towards anyone who's trying to learn about astrology. Besides, we ourselves believe there's a lot to it. But that doesn't mean that we can't enjoy some of the jokes around this topic. We take them with a grain of salt.
So…
We thought let's dedicate this short article to all the zodiac meme lovers out there! But we wanted to be original and not share other people's creations. That's why we reached out to one of our creative friends for some help. He's not into horoscopes at all so he was perfect for the job.
What Do You Think?
Below we share the outcome of our little project. What do you guys think? Feel free to share if you want but please be nice. We hope you appreciate our effort 🙂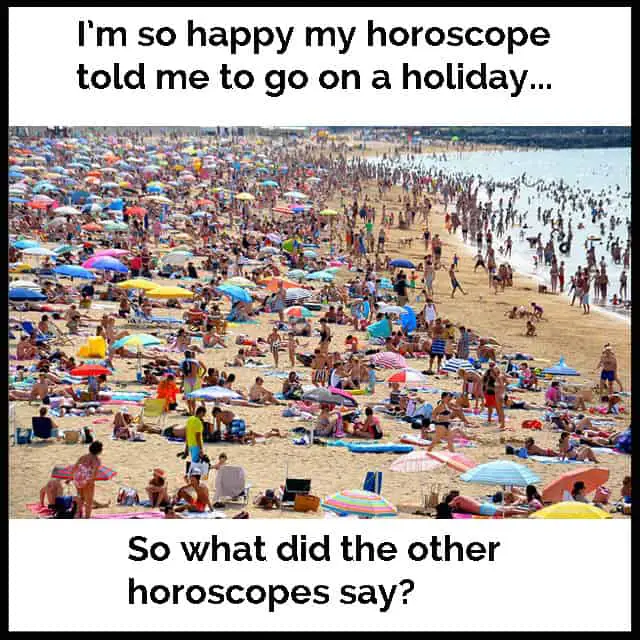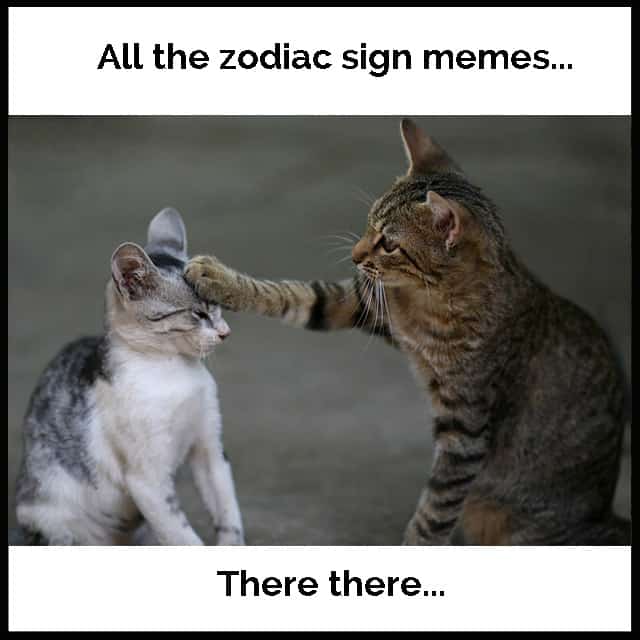 Where To Find More
Besides Google, one of our favorite places to find pictures is Pinterest. There are hundreds if not thousands of results when you search for zodiac sign memes. Some of them are quite original but a bunch are meant for explanatory purposes as well. You'll have to take a few minutes and scroll through the results in order to discover something related to your wishes. But it's a good source and more stuff is being added as we speak.
Facebook offers a good amount of meme pages as well. Some are dedicated to astrology and zodiac signs. If you're an active user of this platform then maybe it's a good idea to follow one or two. That way you'll be notified whenever they post something new without actually searching online yourself.
Share Your Art
In case you create memes around this topic yourself feel free to get in touch. Our e-mail adres is displayed at the very top. We'd be happy to showcase your personal creation if it's a good fit for this page. Off course we will credit you for any work you personally made. If you like you could also be specific about a certain sign (Aries, Taurus, Gemini etc).
Any Thoughts?
Let us know in the comments section. We always love to hear from you. Should we add more pictures?