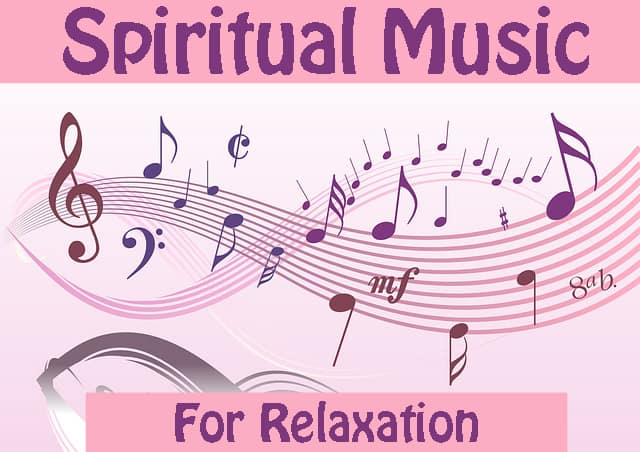 Recognize that feeling when you get home and you just want to relax for a bit? Just some time for yourself without any mobile phone or social media to distract you. Over the years we noticed how much we usually pick the same songs on youtube. That's why on this page we created a list of our personal favorites, both as a resource and maybe an inspiration to others. They run anywhere from 60 minutes all the way up to 9 hours. Simply select one that fits your schedule and enjoy the "silence". If you like our Spiritual Music picks feel free to share it with others.
Is That It?
Definitely not. Just do some research yourself and you'll find out how many people make some brilliant spiritual music. Music is very personal so maybe some of you don't like our suggestions. Or maybe some of you love them big time! We'd also like to point out that none of the above are made by us. We don't deserve the credits so we added the name of the performer below each video. Go follow or like them in case you're in love with their track!
Now that we're talking about music, did you check our zodiac songs? They're not based on spiritual tunes, but we share a possible favorite song for each sign. If you want to know a person better, their taste for music says a lot.
A Little Chit Chat
Another idea for you all is to do a search on Spotify. There are some great collections, artists and songs to choose from. Just type "spiritual music" into the search bar and you'll be ready to go for hours. We usually listen to tracks that are about 3 hours in length even though it's sometimes necessary to stop halfway.
Maybe you have some great suggestions for us? Please let us know and maybe we'll add them here as well. In case you're an artist yourself and you'd like to feature your music on our website that's fine too. Just let us know and we'll dive into it once we find the time. Life can be busy…
We really hope you enjoyed our tips and who knows you'll return here once in a while when it's time to relax.
Spiritual Music Popularity
You'll be surprised by how many people play these songs as well! On youtube some of them have received 20, 40 or even 60 million views or listeners. Incredible if you ask us! So no, you're not the only one who's searching for this genre. Not only does it benefit you when you're meditating or just chilling at home, it's also a popular background melody when you're having guests or enjoying dinner.
Music And Inspiration
Believe it or not but music is one of the ways that helps many people to find new inspiration. It has the power to set your mind at ease and to let go of the world for just a moment. Many people with an interest in numerology use this technique in order to speak with spirit. But also astrology and horoscope enthusiasts often play a song to think things over after a long day of work. In the end everyone has his or her own reason to push the play button.
Conclusion
Spiritual music is here for everybody and it's here to stay. Our playlist is meant to give you a good start and you can go from there. There are so many tracks to choose from so go ahead and explore all your options. Whatever the reason, music can help you out in a lot of different ways. Relax, meditate, get inspired or anything really. Enjoy everyone!